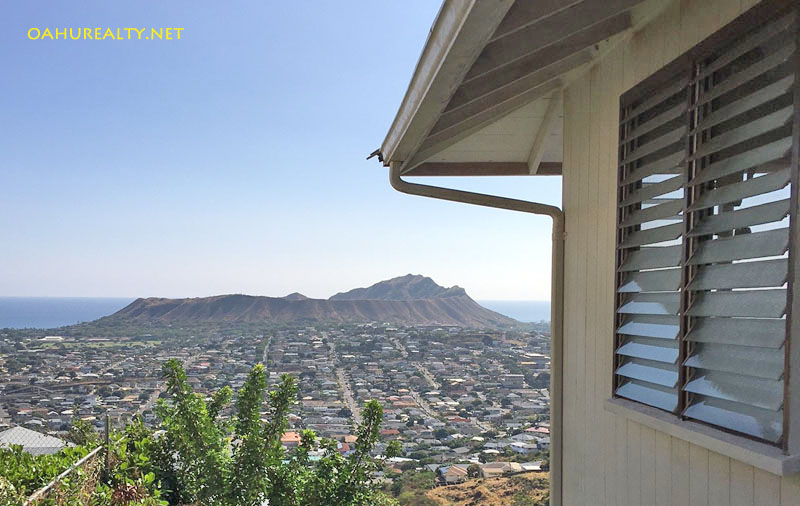 Located on the hillside above Kaimuki, Wilhelmina Rise offers panoramic views of east Oahu, Diamond Head and the Pacific Ocean. Wilhelmina is an older neighborhood and many of the homes have been here for decades. Owners generally take good care of their properties at Wilhelmina. The neighborhood is nearly all residential with few retail stores nearby.
Take a short drive down to Kaimuki and there's a wide array of restaurants, shopping, banks and hardware stores. Or head over to Kahala Mall to catch a movie, find a good place to eat and shop at Macy's.
For working in the financial district and Ala Moana, residents appreciate the proximity of Wilhelmina Rise to downtown Honolulu.
Wilhelmina Rise driving directions
On the H-1 freeway eastbound, take exit 26A. Turn left onto Koko Head Avenue and follow the road up the hill. Koko Head Avenue will merge with Wilhelmina Rise and you can either turn onto Wilhelmina Rise for a straight shot up the hill, or take the winding route on Sierra Drive.
If you're driving westbound on H-1 from Hawaii Kai, take the Waialae Avenue offramp (exit 26) and turn right at Wilhelmina Rise or Koko Head Avenue.
Public schools in the Wilhelmina Rise area include:
Facts and Information about Wilhelmina Rise
Many of the neighborhood streets are named after Matson Navigation steamships of the early 1900's. Matsonia, Lurline, Mariposa, Monterey and even Wilhelmina are all street names derived from Matson sea vessels.