Crater Road in Kaimuki has an interesting structure that's rarely seen by the public. The first time I saw it, I wondered if it was a Hawaiian heiau. This structure is bonded with cement! Heiau are stacked rocks with no mortar. So what is it?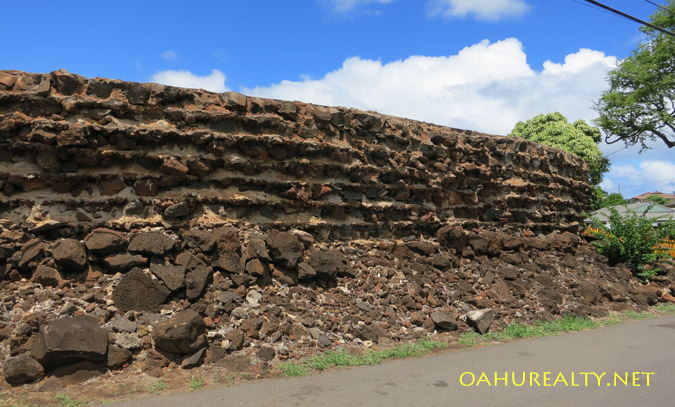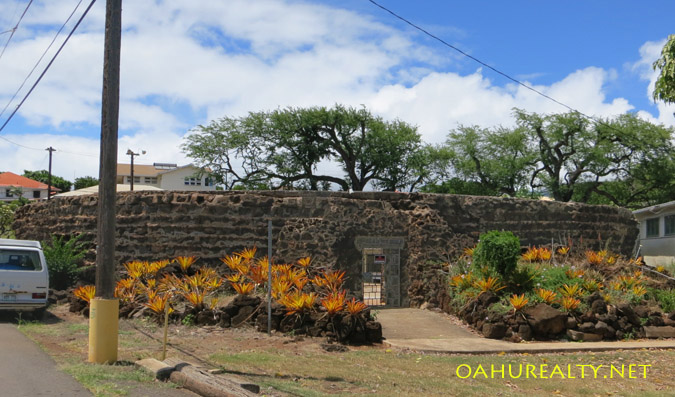 A newspaper article several years ago helped me out. Around the year 1900, this structure was a water tank servicing the Kaimuki neighborhood. Water from two artesian wells was pumped from the Board of Water station located at the corner of Kapahulu and Harding Avenues. Back then, there weren't many customers to service in Kaimuki and this tank had adequate capacity. Things were changing quickly.
The great Chinatown fire wiped out a good portion of downtown Honolulu in 1900. Displaced residents were looking for new places to live and Kaimuki land was readily available. A new, higher capacity reservoir was completed around 1910 and this reservoir was no longer needed. It sat empty for years, then a man named Charles Crane negotiated to convert the structure into a headquarters for the Boy Scouts Troop 10. Originally there were no doors in the side because, well it was a water tank. Mr. Crane recruited people to help put some holes in the sides to create doorways. The water tank is also known as "The Bowl" and it's still in use today by Troop 10.
Besides being Troop 10's first scoutmaster, Mr. Crane also served as mayor of Honolulu from 1938 to 1941.
Crater Road is less traveled because it's a dead end road. To to take a look at the water tank, look for the Kaimuki fire station at the top of Kokohead Avenue and head in that direction. Follow Kokohead Avenue past the fire station to where it intesects with 12th Avenue. Turn left onto 12th Avenue, then make the very next left turn onto Crater Road. Then take a look at a bit of Honolulu's history.
Aloha, Mike