Pacifica Honolulu was completed in 2011 and features 492 condos on 46 floors. This building has one, two and three bedroom floorplans. Amenities include swimming pool, barbecues with outdoor dining areas, a meeting room and plentiful guest parking. Pacifica Honolulu is pet friendly, with a courtyard area for taking your dog out to do his or her business!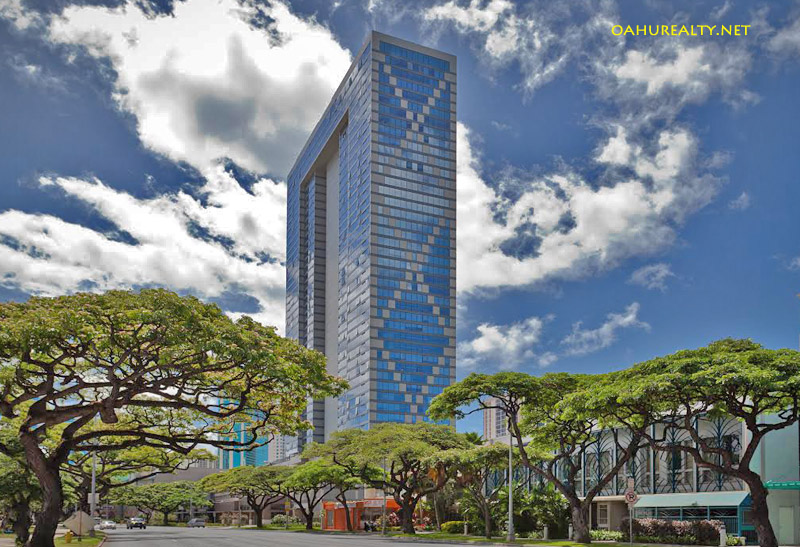 Pacifica Honolulu history
Do you ever wonder what was there before Pacifica Honolulu was built? In the old days it was a popular restaurant called Flamingo Chuckwagon. The restaurant closed in October, 1998 and was put up for sale. Not much happened with the property for sometime, until it was purchased by developers to build Moana Vista.
Unfortunately the developers were unable to continue construction of Moana Vista in the slow economy around 2008 or so and they sold the property to another developer, Oliver MacMillan. The condo was renamed Pacifica Honolulu and some changes were made to the general plan. The building was completed in 2011 and the developer sold all its units.