Sorry! No results were found for your search. Your search may be too restrictive - try loosening up your parameters (i.e., don't require items like Waterfront or View). Some property types do not contain all fields (i.e., multi-family homes do not list number of bedrooms).
This neighborhood is bordered by Makiki to the west, Manoa Valley to the north and Kaimuki/Kapahulu to the east. Development traces back to the late 1800's. It's not uncommon to see homes and commercial buildings in Moili'ili that are 50+ years old.
There's a limited amount of single family homes in Moili'ili. There are times when Moili'ili has no homes on the market. Condos are plentiful in the area and we can always find some good ones for sale here.
At the corner of Isenberg and King Streets is Honolulu Stadium Park. Honolulu Stadium was built there in 1926. In 1975 the stadium was torn down and sports events moved to the newly constructed Aloha Stadium, located near Honolulu Airport.
Across the street from Honolulu Stadium Park is First Hawaiian Bank. Prior to having a bank here, this corner was a landmark restaurant, Chunky's Drive In. The bank's lobby has photos of the former drive-in on the wall, reflecting the neighborhood's history.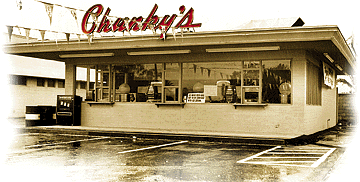 Moili'ili at one time had a quarry too. Visit the University of Hawaii and checkout the lower campus where Stan Sheriff Center and the parking lot are located - that's where the quarry used to be.
Looking for a great restaurant? Try The Willows on Hausten Street. They have an ono buffet and that old Hawaii atmosphere. For sporting goods, the best store in town is McCully Bicycle Shop on King Street. Years ago, McCully Bike Shop was located on McCully Street. When they moved to King Street, they kept the McCully name.
Map of Moili'ili
There are few street signs defining the boundaries of Moili'ili. After awhile you figure it out. Traveling east on King Street, look for Stadium Park, Moili'ili field, Star Market and University Avenue. When you see these landmarks, you're in Moili'ili!
Moili'ili neighborhood Information
Moili'ili borders on two zip codes - 96822 and 96826.
Moili'ili's population is approximately 51,900 as of 2008.
Median age of Moili'ili residents is 33 years.
Average household size: 3 persons.
Home owner-occupant percentage is 37%.
Median year Moili'ili homes were built: 1975.
Public schools serving Moili'ili include:
Moili'ili - a funny name
It's hard to pronounce until you say it a few...hundred times. Oldtimers used to call this neighborhood "Molili" (sounds like Mo-lee-lee). These days when people have a hard time pronouncing it, they just say "near Star Market by UH." Star Market closed in October, 2009 and is under renovation to become a Times Supermarket.
FYI, the Moiliili store was the first Star Market, opened in 1954.
History of Moili'ili
Moili'ili was originally called Kamoili'ili, or place of the lizard pebbles. The legend goes that Hiiaka, the sister of Pele, was attempting to lure a man back to the Big Island when she was attacked by an evil mo'o, or lizard. Hiiaka destroyed the mo'o by turning it into pebbles under a tree, supposedly still growing on the grounds of Kuhio School.
Historic Map of Moiliili
This is an excerpt of a U.S. Geological Survey Map from the 1950's which includes the Moili'li quarry (where the UH athletic complex and parking structure are now located) and the old Honolulu Stadium that was at the corner of King and Isenberg Streets.