Constructed between 1971 and 1972, Mariners Village III townhomes are located in the popular Mariners Valley neighborhood. There are a total of 293 residences, each with two covered parking spaces. Private storage closets are located next to the respective units' parking spaces. Floorplans vary from 3 bedrooms and 1.5 baths up to 4 bedrooms and 2.5 baths. Originally sold in leasehold, nearly all of the residences have been converted to fee simple.
Mariners Village III has an olympic size swimming pool. Guest parking spaces are available along with ample street parking.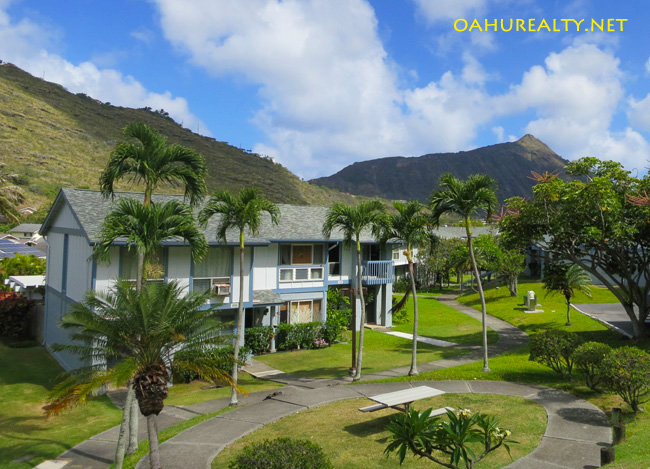 Pet Policy at Mariners Village III
The house rules state "dogs, cats and other household pets in reasonable number as determined by the board may be kept by owners/tenants in their respective living units". Livestock, poultry and rabbits are not allowed.
Mariners Village III Management
Touchstone Properties is the managing company for the Mariners Village III homeowners association. Phone: (808) 566-4100.
Mariners Village III House Rules
View and download Mariners Village 3 House Rules here.
Townhomes Nearby: