We were lucky to get a table at JJ Bistro on January 28th, it was the restaurant's last night in business. Yes, JJ Bistro closed up after 18 years at 3447 Waialae Avenue near the intersection with 9th Avenue in Kaimuki.
JJ Bistro (many call it "JJ's") is named after its owner, Praseuth "JJ" Luangkhot, of Laotian descent with French culinary training. Initially a bakery, JJ Bistro grew and became a full restaurant with seating for up to 100 persons.
JJ said he's looking to relocate to a smaller location with better parking - Waialae Avenue parking can be hard to find. That night we parked on 9th Avenue, mauka of Waialae Avenue in lower Palolo Valley. It sounds like a long walk, Palolo Valley to Kaimuki but it was about a block - not that far.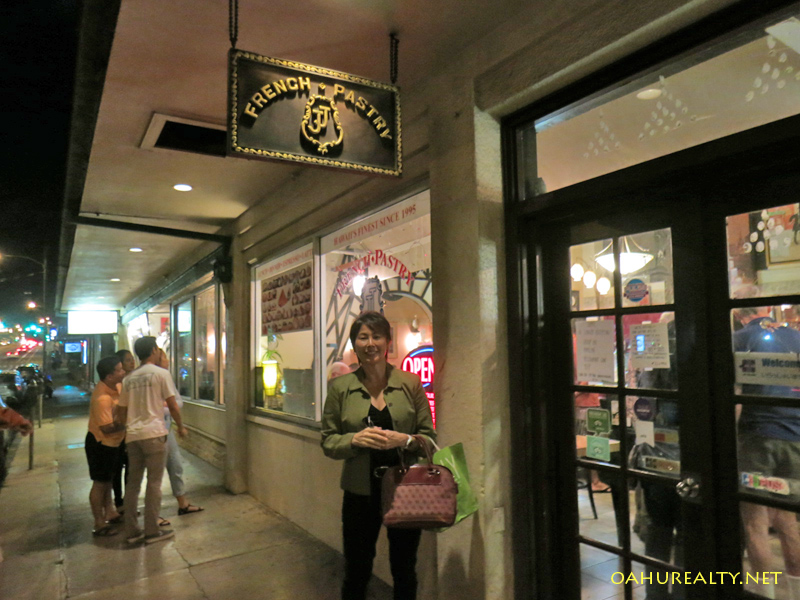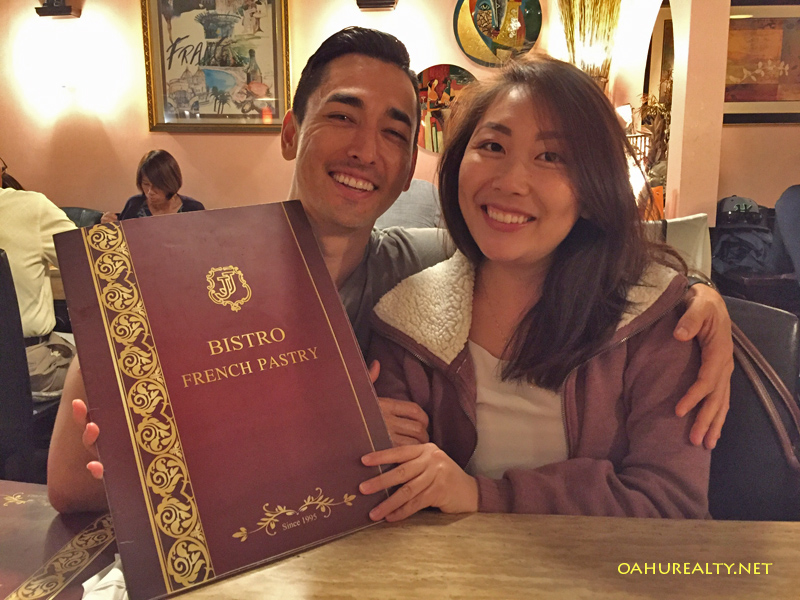 It was a late dinner - JJ Bistro had been very busy for the past couple of weeks after the closing announcement. We got in at 8 p.m. and were some of the last diners to be seated. The food was great as usual! Lobster and steak and I had the vegetarian pot pie. We enjoyed the desserts, the chocolate pyramid, cheese cake and chocolate tart. No food pictures were taken during dinner, we were too hungry!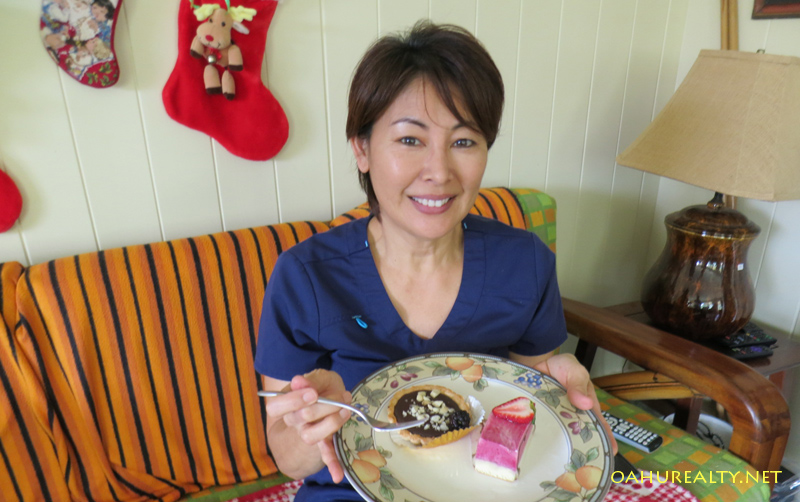 Luckily I bought some desserts "to go" and thus we have a photo of the delicious chocolate tart and the raspberry cheesecake.
January has been quite a month for closings of food establishments that have been around for decades. Others were Ryan's Grill at Ward Centre which closed on January 21st after 34 years in business and Agnes' Portuguese Bake Shop in Kailua after nearly 50 years closed on January 28th. Rumours night club at Ala Moana Hotel, its main function was not as a food establishment however it was a local favorite spot for 34 years, also closed on January 28th.
Today, January 31st, Cafe Laufer in Kaimuki reportedly closed, some have said they closed ahead of schedule. Cafe Laufer was also on Waialae Avenue, near Big City Diner. Cafe Laufer was in business for 22 years.
Please support our local businesses!
Aloha, Mike
Mike Bates (Realtor Associate)
RS-54129
CENTURY 21 iProperties Hawaii
1585 Kapiolani Blvd #1533
Honolulu, HI 96814