Lanikai is near Kailua town on the windward side of Oahu. Lanikai real estate generally consists of high end luxury homes. For those who value homes on the beach and ocean views, the price of Lanikai is worth it.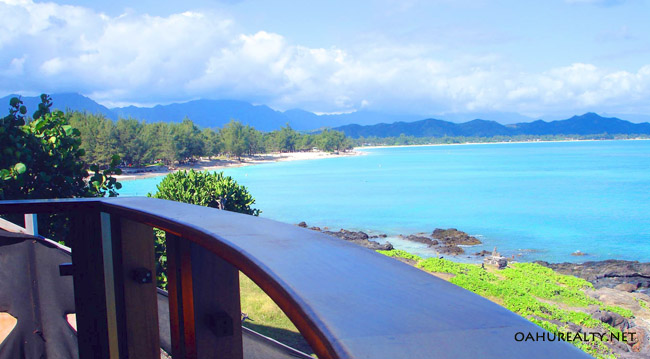 Along Lanikai beach there are a couple of small, uninhabited islands called the Mokoluas. The islands add charm to the area and serve as a bird sanctuary.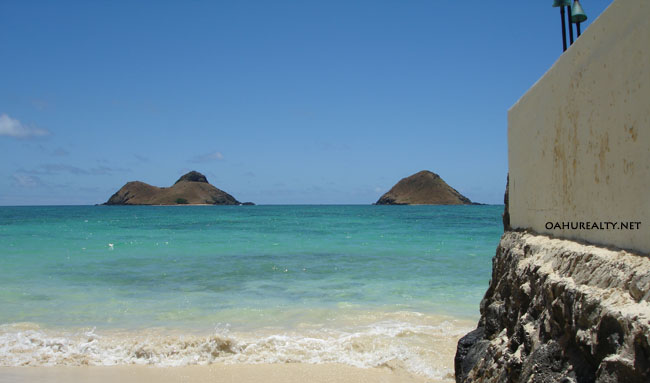 Lanikai is a great place for dog lovers. It's a neighborhood where owners can legally walk their dogs on the beach. Waters here are generally calm, making it ideal for swimming and kayaking.
Lanikai driving directions
From Honolulu, take the Pali Highway (61) to Kailua. Proceed straight into Kailua town and to the end of the street. At the intersection, take a right turn onto South Kalaheo Avenue. Drive past Kailua Beach Park and Buzz's Steak House, then turn left at the intersection with Alala Road. Follow the road and it will lead you right to Lanikai.
A'alapapa Drive goes into Lanikai, then at the end it curves and becomes Mokulua Drive and returns to Kailua Beach Park.
Mid Pacific Country Club is located in Lanikai. Drive down A'alapapa Drive and make a right turn onto Ka'elepulu Drive to reach Mid Pacific Country Club.
Public Schools serving Lanikai include: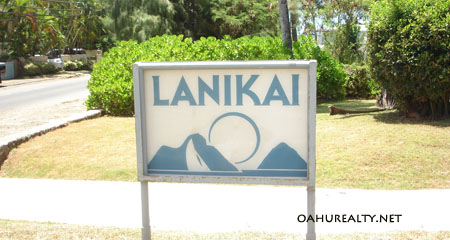 The meaning of Lanikai
The Hawaiian word Lanikai translates to "Sea Heaven" in English. Spend time at Lanikai and you'll understand. Calm waters, sunny skies and sandy beaches make Lanikai seem like heaven on Earth.
Lanikai House
This photo was taken in the 1920's. "Lanikai House" shown at the bottom of the photo, was built at the junction of Aalapapa and Mokulua Drives. Several other homes dotted the the area, who could have imagined this would become such a popular neighborhood nearly 100 years ago?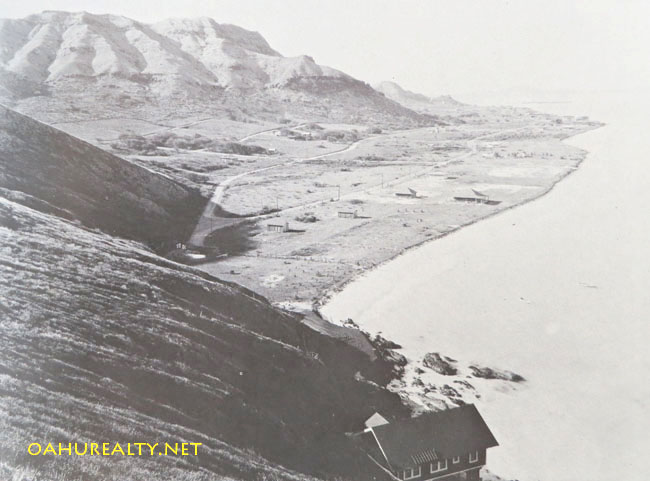 Checkout Beachside in Kailua for more homes along a sandy beach.