Kukilakila is a property located along Keolu Drive in Kailua. This low-rise development features townhome-style buildings with views of the Ko'olau Mountains and Enchanted Lake.
Kukilakila was developed in 1973 and 1974. There are three basic floorplans: two bedrooms and 1.5 or 2 baths with 931 square feet of living space; three bedrooms, two baths with 1,380 square feet; and three or four bedrooms and two or three baths with 1,625 square feet.
This property was originally sold in leasehold. Most owners have converted to fee simple. Properties shown here reflect fee simple pricing.
Amenities at Kulakilakila include a swimming pool, recreation room and a walking path. Kulakilakila residences have two car garages and some units have boat docks.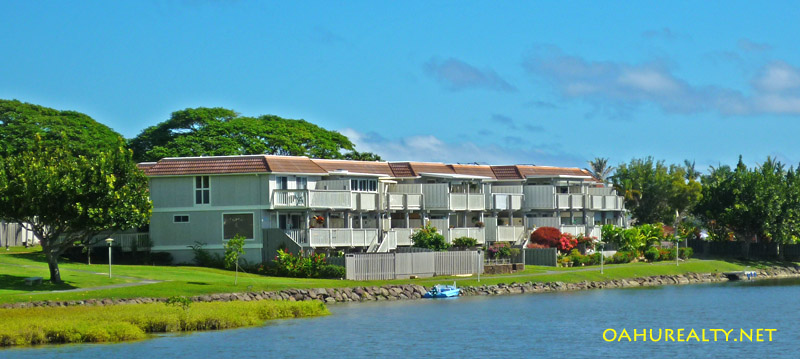 Kukilakila is a Planned Unit Development
Technically different from townhomes because in a planned unit development an owner possesses the ground below his unit and the airspace above. With regular townhomes, an owner "owns" his unit and possibly a yard. The land below a townhome belongs to the association.