Constructed in 2004 and 2005, Ko Olina Kai Golf Estates feature a mix of townhomes in the center with single family homes around the perimeter of the property. Ko Olina Kai Golf Estates are gated. Visitors may access the property with assistance from an owner or a realtor. All of Ko Olina Kai Golf Estates' addresses are on Koio Drive.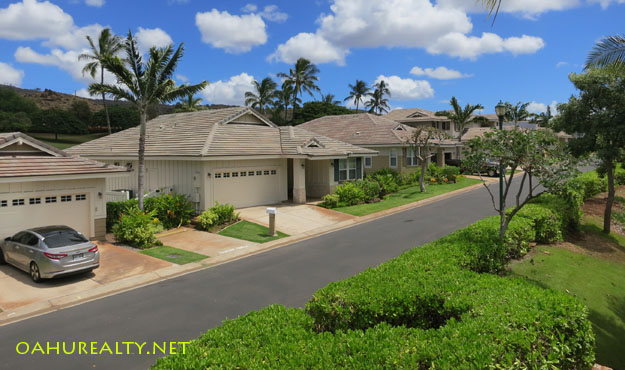 Townhome sizes range from two bedrooms, two baths with approximately 1,144 square feet interior to three bedrooms, three baths with 1,625 square feet interior. Most of the townhomes are either on the ground floor or on the second floor. The larger units with three bedrooms and three baths have split levels with one bedroom downstairs and two bedrooms upstairs.
Parking for each townhome is a one car garage and an open parking space. The single family homes have two car garages and parking in the driveways is allowed.
Ko Olina Kai Golf Estates is a pet friendly property.