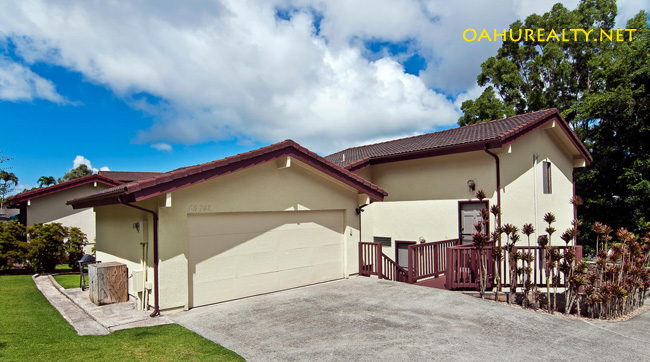 Kaneohe residents enjoy beautiful views of the Koolau mountain range and easy access to nearby beaches. There's shopping at the Windward Mall which also features movie theatres.
The toughest golf course on the island (and one of the toughest in the world) is located nearby, Koolau Golf Club. Make sure to bring extra golf balls! For a more relaxed game, try Pali Golf Course.
Kaneohe area map and driving instructions:
In 1997 there was a big change for Kaneohe residents - H-3 freeway opened! It's the least crowded freeway on Oahu. From Halawa, take H-3 to the windward side and it will exit in Kaneohe. The Likelike Highway (63) starts in Kalihi and also ends in Kaneohe.
If you're in downtown Honolulu, take the Pali Highway (61) to Kailua. After driving through the tunnels turn left at the first stoplight, Kamehameha Highway (83) and travel west approximately two miles to reach Kaneohe.
Kaneohe Neighborhood Information
Kaneohe's zip code is 96744.

Population as of 2008: 54,000.

Median age of Kaneohe residents: 40 years.

Average household size: 3 persons

Owner-occupancy rate: 71%.

Median year Kaneohe homes were built: 1971
Public schools serving the Kaneohe area include:
Nearby neighborhoods: