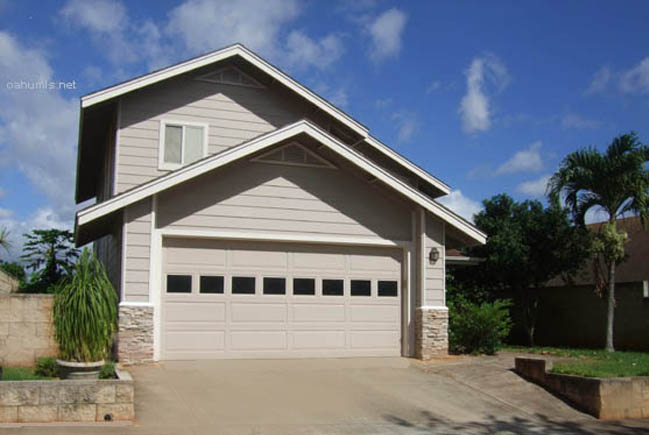 The early 1990's marked the beginning of residential and commercial development in this area. What was formerly sugarcane land transformed into townhomes and single family homes. Then came the Waikele Premium Shopping Outlets and Waikele Golf Club.
Waikele properties are generally in above average condition to excellent condition, with the oldest homes being built around 1990. Waikele residents enjoy the benefits of this master-planned community, such as wide roads and sidewalks, landscaping and easy access to the highways. Oahu's bus system also has convenient locations for people commuting to downtown Honolulu. With restaurants and retail stores located within Waikele, residents can get much of their shopping done without leaving the neighborhood.
Waikele's combination of newer homes, location and shopping options make it a popular neighborhood. Other area improvements are Waikele Elementary School and Central Oahu Regional Park, next door to Waikele.
Waikele area map and driving instructions
From Honolulu, take the H-1 freeway westbound. Past Pearl City, take exit 7 and turn right at the Paiwa Street intersection.
On the H-1 freeway coming from Ewa Beach, take exit 7. At the first intersection, turn left and go underneath the freeway onto Paiwa Street.