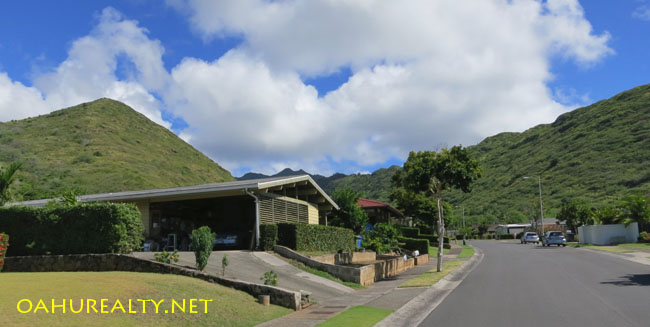 Niu Valley is tucked in between Hawaii Loa Ridge and Kuliouou. This area also has homes along the ocean. Homes on the mauka side of Kalanianaole Highway are in Niu Valley and properties on the makai side are Niu Beach homes.
Niu Valley and Niu Beach neighborhoods are composed entirely of single family homes - there are no townhomes or condos in this area.
Niu Valley and Niu Beach map and driving instructions
From Honolulu, take the H-1 freeway east. The H-1 freeway terminates at Kahala and merges with Kalanianaole Highway. Continue eastbound past Hawaii Loa Ridge. Take a left at the Halemaumau Street intersection to enter Niu Valley.
To see Niu Beach properties, look for Niuiki Circle on the right side of Kalanianaole Highway and make a turn there.
From Hawaii Kai, Kuliouou is the first valley on the right. Just after Kuliouou, look for Halemaumau Street. If you miss it, that's okay. Halemaumau Street is a loop, continue on Kalanianaole Highway and another right turn will get you to Niu Valley.
Public schools serving Niu Valley and Niu Beach include: