Saturday April 20, 2019. I was heading westbound on the H1 freeway and near the Hawaiian Humane Society, smoke was rising above a high rise condo. I managed to snap a few pictures.
At this point it was clear the fire was in Moiliili, however the exact building was not identifiable.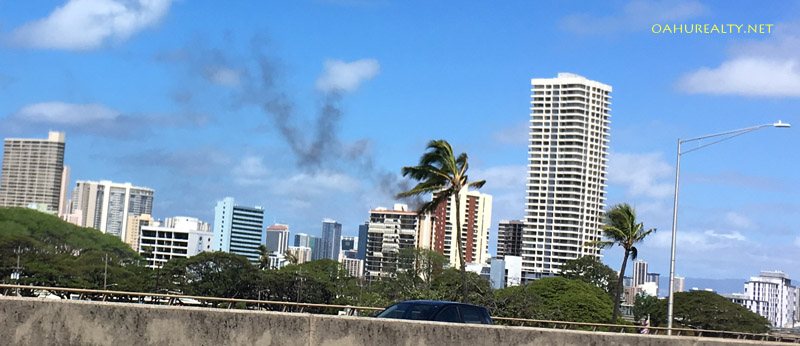 A little farther down the highway and the smoke was visibly coming from Rainbow Place.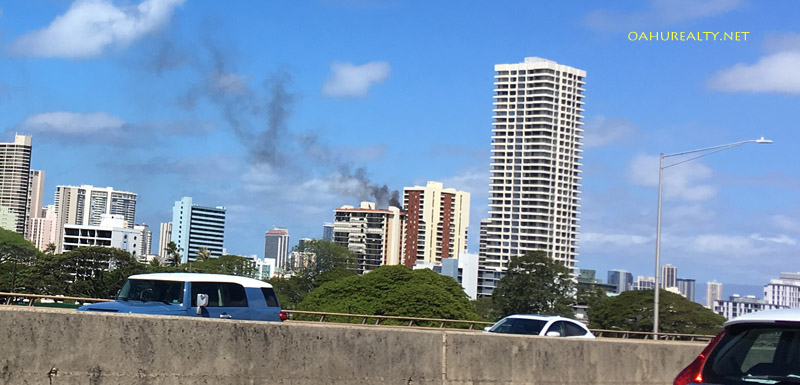 After I went under the Waialae Avenue bridge and past the Hawaiian Humane Society, the smoke rising from the top floor of Rainbow Place was easy to spot.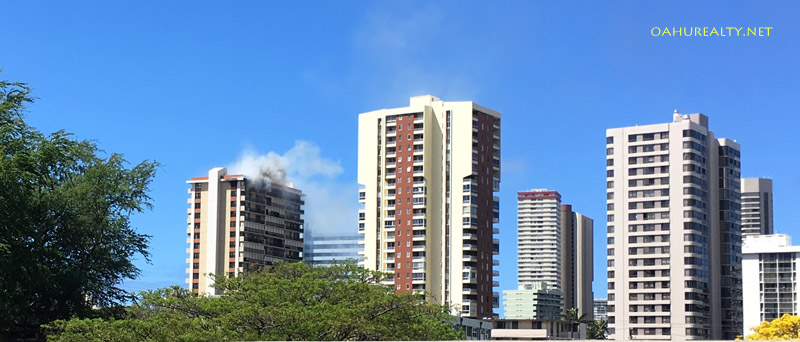 Luckily the owner wasn't home. Building residents successfully exited the building. An elderly Rainbow Place occupant may have suffered a heart attack from the stress and excitement and he passed away afterwards.
Damage to the unit was severe, it's going to take a long time to renovate the subject unit and the neighbors' to get them habitable again. Each floor of Rainbow Place has six residences and all of those on the 21st floor are not suitable for residents to live in after the fire.
Rainbow Place is located at 2754 Kuilei Street near the Parkland Gardens and Kings Gate condos.
Aloha, Mike