Black Point is located along the shoreline of Oahu near Diamond Head and Kahala. The Black Point neighborhood starts at Kahala Avenue and goes to the ocean. The ocean side of Black Point Road is gated. Homes in the gated area may be accessed with permission from owners or when you're accompanied by a real estate agent.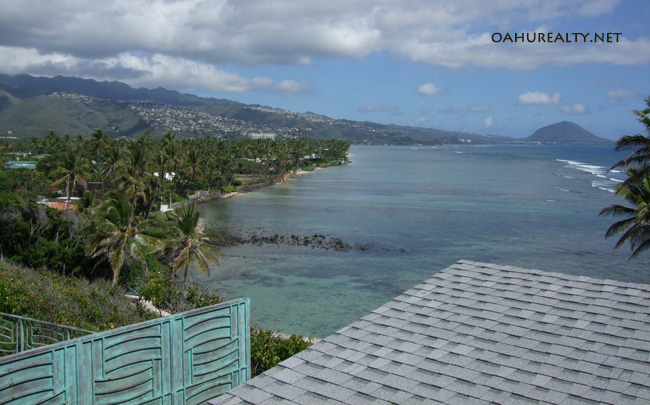 Black Point&nbsp driving instructions
From Honolulu on the H-1 freeway, take the Waialae Avenue offramp (exit 26B) to access Kahala. Turn right on Hunakai Street and follow it to Kahala Avenue. Turn right and drive towards Diamond Head. As the road inclines, look for Black Point Road and turn left.
From Hawaii Kai westbound on Kalanianaole Highway, take the Kilauea offramp (exit 27). Turn left onto Kilauea Avenue and proceed to Elepaio Street. Turn left on Elepaio and drive to Kahala Avenue. Make a right on Kahala Avenue and drive about two blocks, then look for Black Point Road on your left.
Public schools serving Black Point include:
Nearby Neighborhoods: