Bank of Hawaii's branch at 727 Kapahulu Avenue closed on October 30, 2015. A neighborhood landmark since July 7, 1960, this was a busy branch, separated from Taco Bell by Hunter Street.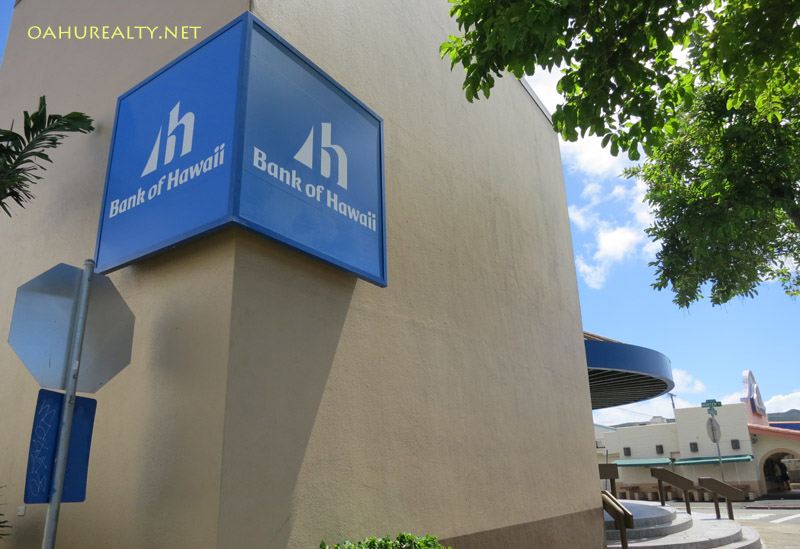 The decline in branch business began when Bank of Hawaii (BOH) opened its in-store branch at Safeway at 888 Kapahulu Avenue in May, 2013. While the Safeway branch is small, it's also convenient for shoppers and it's open on weekends.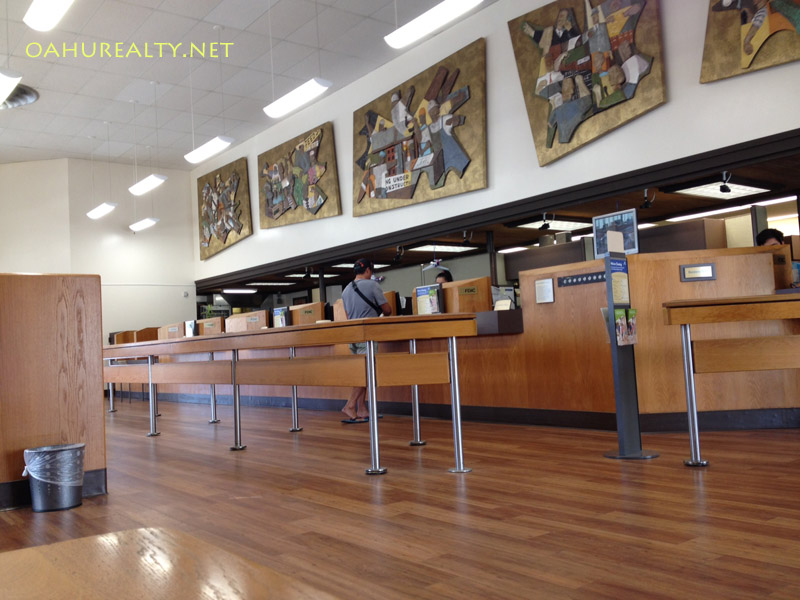 I've always admired the art inside BOH's Kapahulu branch. The Honolulu Star Advertiser reported the five murals were created by Isami Enomoto. BOH donated the murals to a nonprofit organization, Docomomo. The organization planned to place the five pieces at various locations on Oahu. Maybe some reader can tell us where we can see the murals today.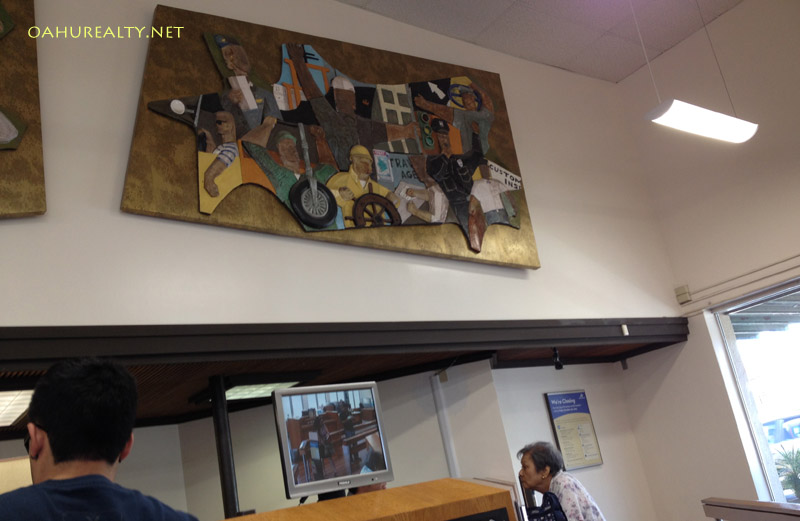 Remember drive-thru banking? Bank of Hawaii's Kapahulu branch used to have it. To the right of the white Porsche pictured was a drive-thru window. This branch also had a walk-up window, under the awning with the trash can next to it. In recent years the bank didn't use the two outside windows. Banking was done inside the branch and at the ATM's at the front of the building.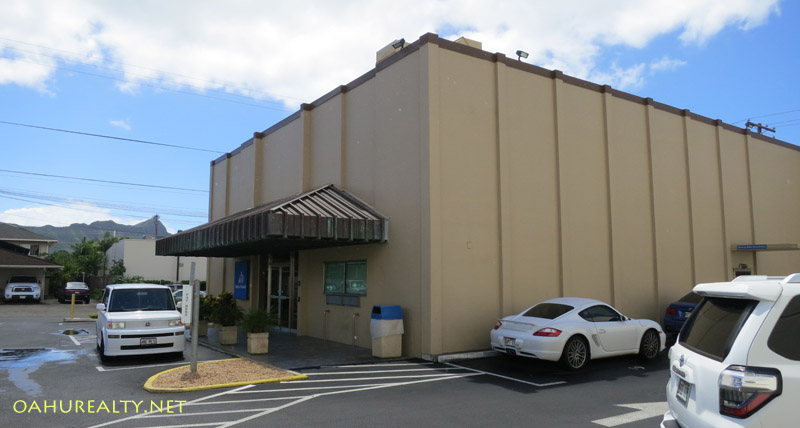 On December 18, 2015 a local investment company, Tradewind Capital Group purchased the land and building for $4.53 million. The building was remodeled and Cure Oahu, a medical cannabis dispensary is operating there today.
Aloha, Mike